Buildings
Our ten (10) acre yard consists of:
Sand Building
A 5000 square foot building used for bagging sand into offshore superbags. The sand can be trucked into our yard and loaded into superbags by our own personnel and prepared for shipment to offshore dock sites with our own trucks.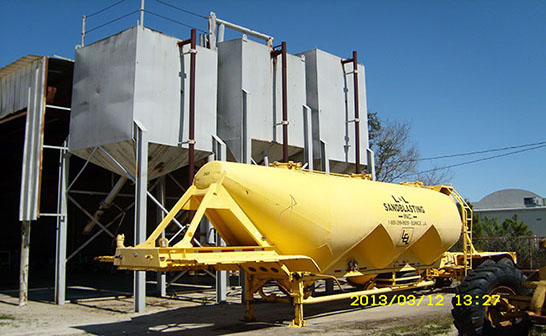 Crews
All of the crews supplied by L&L Sandblasting are experienced in the offshore/inland industry. On crew change day, the crew meets on the yard and is transported to dock side/heliport by L&L vehicles. This enables us to meet and talk with each crew. Also, this ensures that the crew will be prompt for crew change.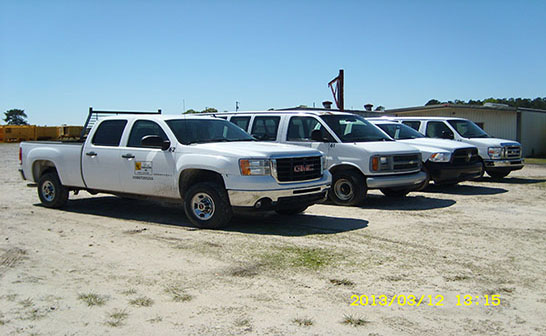 Office Building
A 3000 square foot building where management and administrative activities are conducted.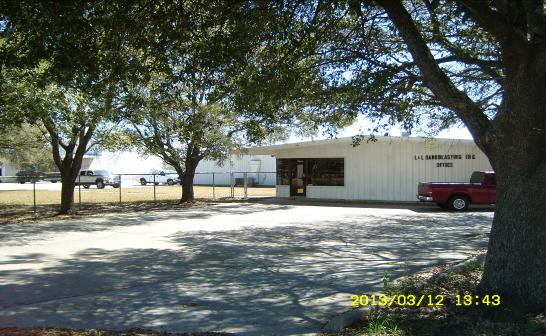 Training Building
A 2500 square foot building where all employees are trained at time of hiring as well as continual education training, which is conducted by in-house instructors as well as specialized third party instructors.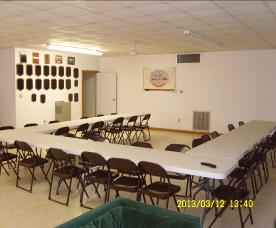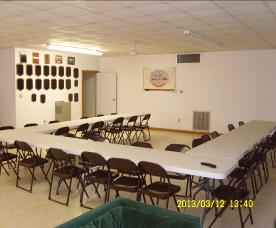 maintenance Building
A 3000 square foot building where a full time mechanic works and maintains all company equipment.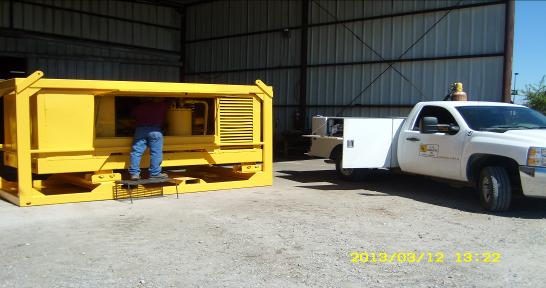 Parts Building
Two (2) 1800 square foot buildings utilized for maintenance and storage of paint parts and blasting supplies. Each job foreman loads all jobs out of these supply houses
Supply Building
Supplies are purchased in bulk and stored in a 400 square foot building for easy access
Equipment
L&L Sandblasting owns all of its abrasive blasting and painting equipment used on all offshore jobs. The air compressors, blasting pots, hoses and paint equipment are the personal property of L&L Sandblasting. Our mechanic is readily available to call upon any job site to insure maintenance of our equipment. The UHP equipment, when required, is normally a rental item charged on a cost plus basis.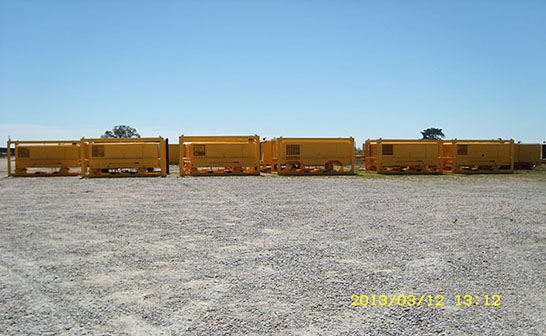 Transportation
Our own trucking fleet transports all of L&L Sandblasting's equipment. We do not rely on third party trucking to deliver our equipment. We are self-sufficient in all equipment areas.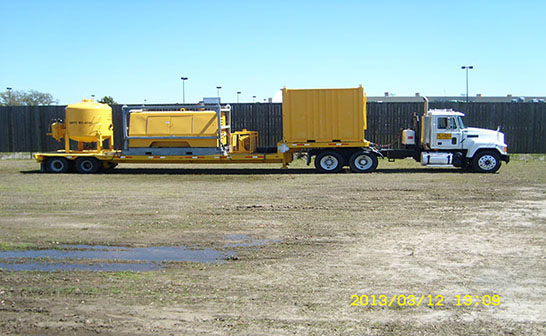 Samples
These are examples of the type of work that we do. As you can see, no job is too large.